LQ Foods Quality Control & Certifications
ISO 22000 is a Food Safety Management System, that can be applied in the food chain, farm to fork. ISO 22000 company have a food safety management system in place. This provides customer confidence in the product.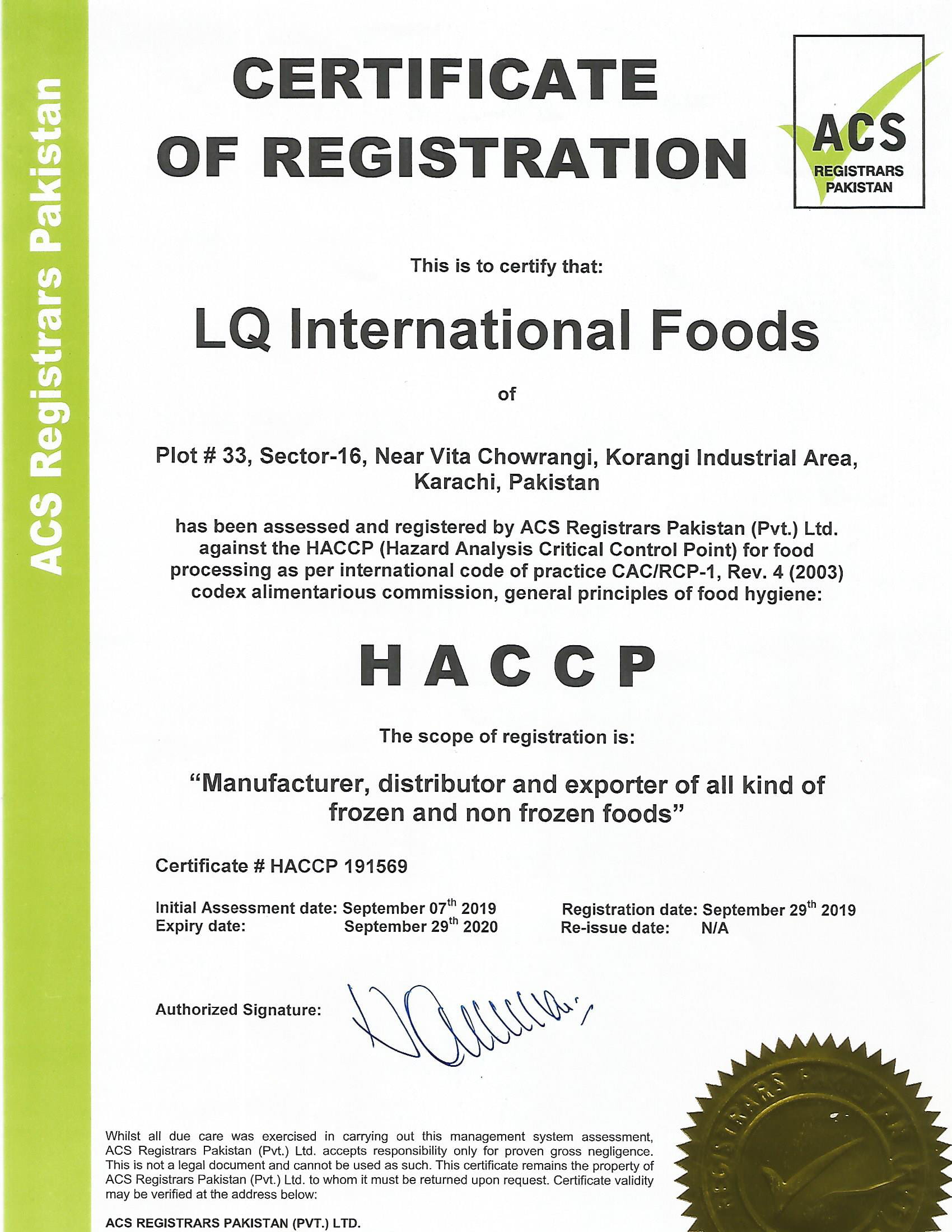 HACCP certification is an international standard defining the requirements for effective control of food safety. It is built around seven principles: Conduct Hazard Analysis of biological, chemical or physical food hazards. Determine critical control points.
The Halal certificate is a document that guarantees that products and services aimed at the Muslim population meet the requirements of Islamic law and therefore are suitable for consumption in both Muslim-majority countries and in Western countries where there are significant population group who practice Islam